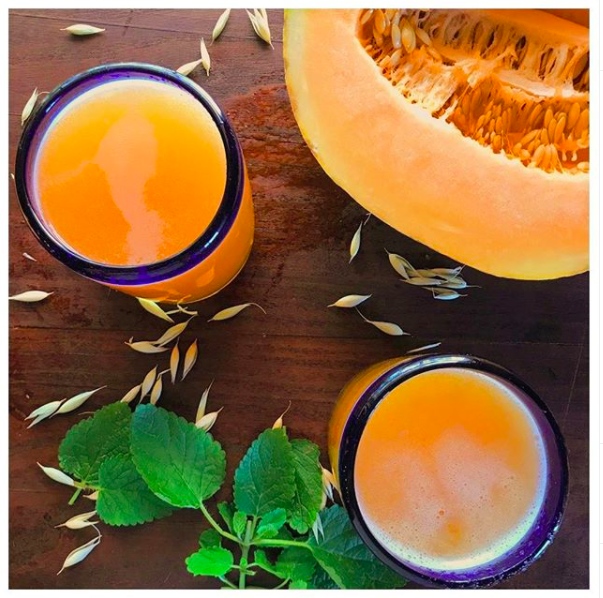 Recipes
Agua Fresca de Melón
|
August 19, 2020
Aguas Frescas are staples in Mexican homes, and while hibiscus and lime are the most common ones, agua de melón is one of our favorites.

This recipe is super easy and refreshing.

You will need:
– half a cantaloupe
– simple syrup or sweetener of choice
– water
– blender
– strainer

Directions:
Remover seeds with a spoon and skin with a knife
Rough chop cantaloupe into cubes
Add cantaloupe into blender and enough water to barely cover
Add 1/4 cup of simple syrup or to taste (or any sweetener of choice)
Blend & strain
Refrigerate
Done.