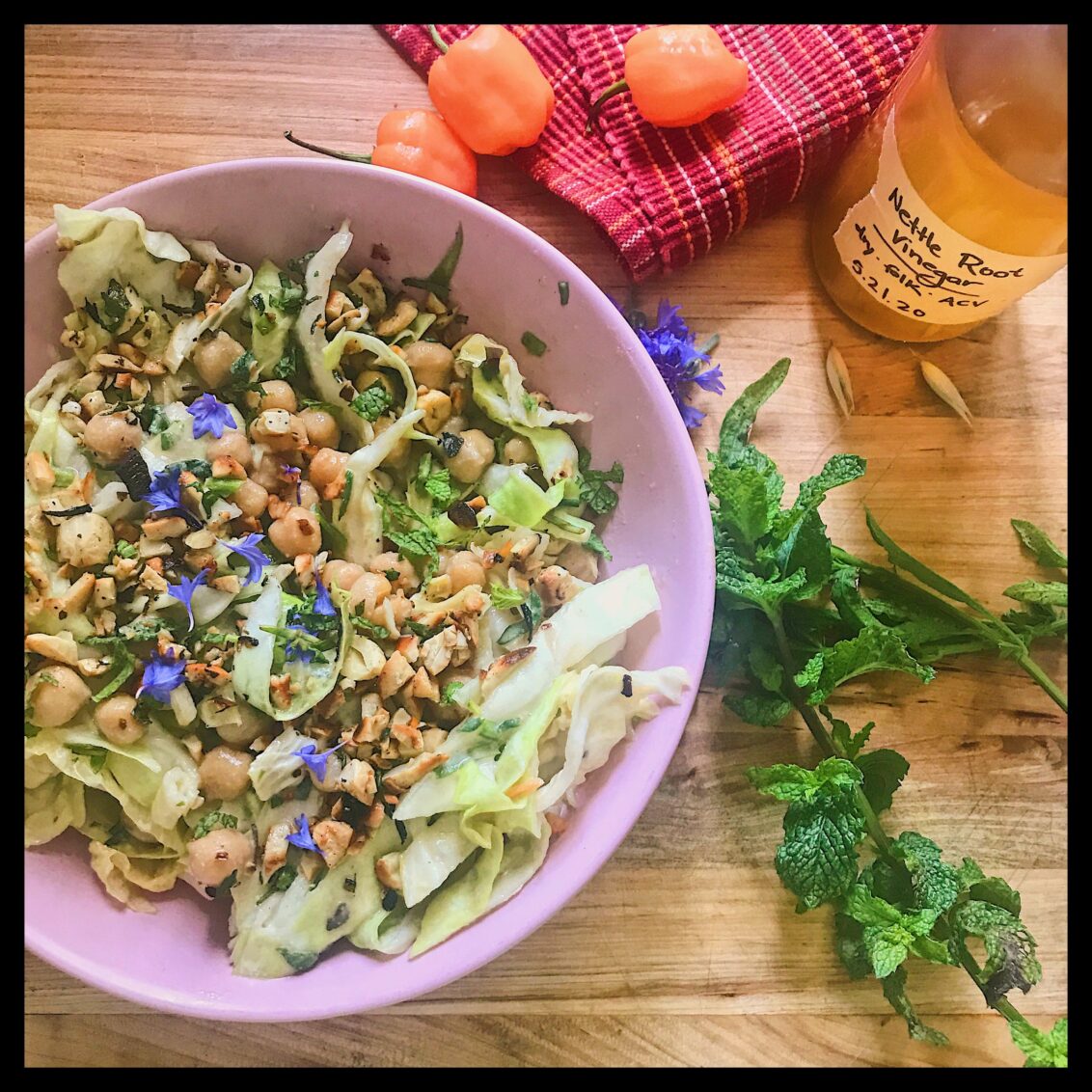 Recipes
Epazote & Mint Chickpea Coleslaw
|
August 19, 2020
A recipe with many cooling herbs for the hot weather: Nettle Vinegar, mint & a good tangy yogurt are our cooling allies for this recipe!

Ingredients:
1/2 cup of Good Eden Coconut Cashew Yogurt (if using another brand, make sure it's sugar free and tangy, if not we cannot respond for the flavor profile)
3 tbsp coconut aminos or gluten free tamari
1/4 cup of olive oil
2 tbsp fresh Epazote
1 tbsp fresh Mint
Habanero to taste, or any other chili (optional)
3 tbsp Nettle Vinegar (or regular apple cider vinegar if not available)
1/4 cabbage head, shredded
1/4 cup of cooked chickpeas
2 tbsp nutritional yeast
1 small handful of cashews, chopped

Direction:
In a pan add a little bit of olive oil. Let heat and add cashews with salt a 1 tbsp of coconut aminos. Toast and remove from stove top.
Mix yogurt, olive oil, remaining coconut aminos, herbs, apple cider vinegar and chili.
In a bowl add shredded cabbage and with clean hands mix the dressing. Allow to sit in the fridge for 10-15 minutes.
Once its ready, mix in the chickpeas.
Serve and top off with more herbs and toasted cashews.
Enjoy!