Custom Cake & Sweet Treat Orders
So you got a special occasion or simply want to treat yourself or spoil a loved one? Well, you're at the right place!
Now, do you have in mind what kind of cake, cookie, or floral treat you want? Let's talk more. I like to listen what you have in mind, even if its vague, to see what we can start working on, and if you have no idea, that is not a problem either.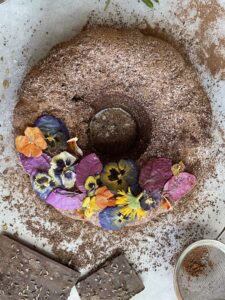 We can add the botanicals you want. Maybe you want a sweet that is meant to uplift the heart? Maybe relax the nerves? Or even to boost your immune system while also being beautiful and delicious.
If you just want to make your life simple and quick we also have our menu of classic SoE's favorites for you to choose from.
Please make sure to read our FAQ's before ordering, and if you got any more questions feel free to reach out via email.