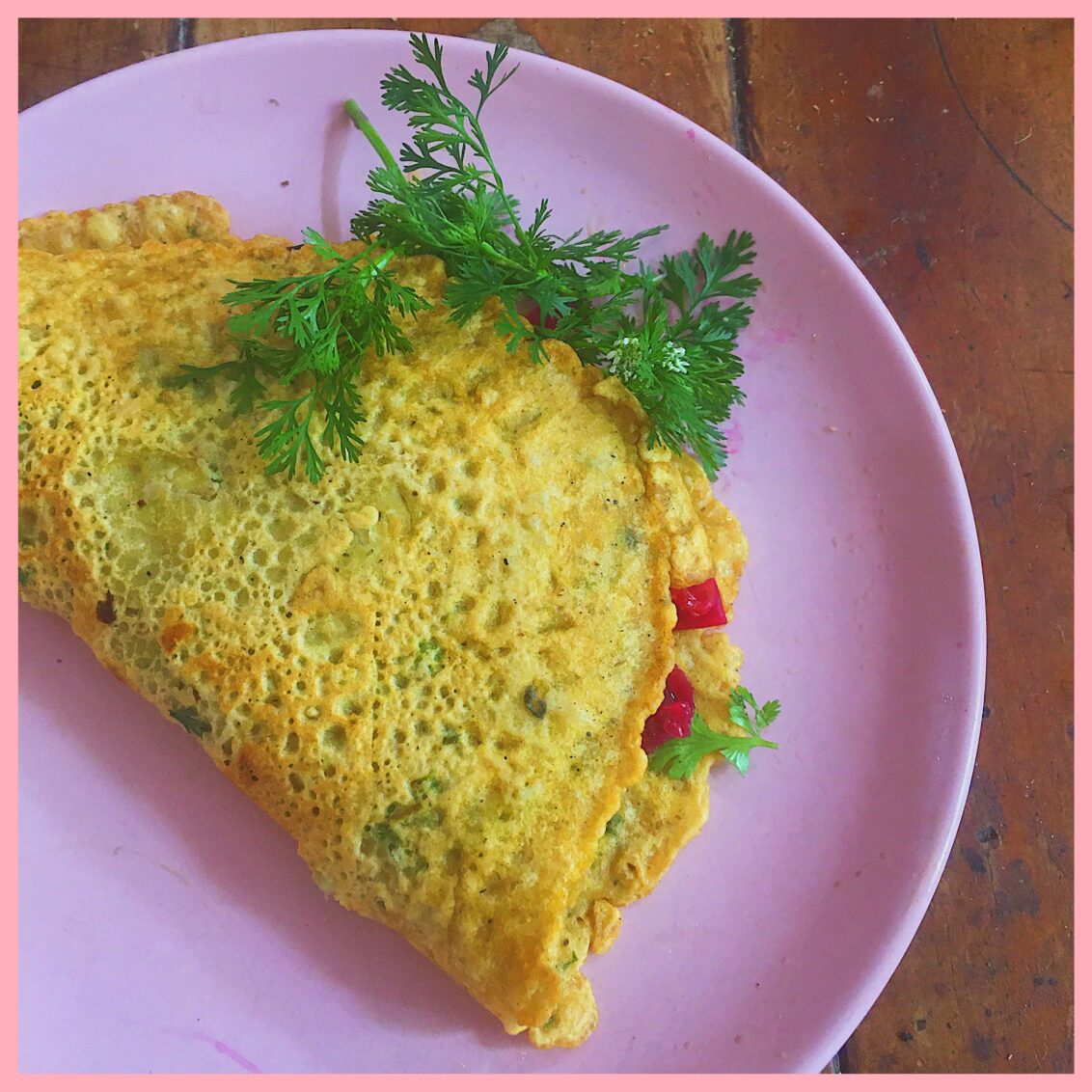 Recipes
Chickpea Omelette Stuffed with Sauerkraut & Avocado
|
August 19, 2020
Ingredients:
1/2 cup of chickpea four
1/4 cup water
2 tbsp nutritional yeast
1 1/2 tsp flaxmeal
1/4 cup veggies of choice
1/2 cup sauerkraut
Half of an avocado
salt to taste
olive oil

Directions:
In a cast iron or non stick pan add 2 tbsp of olive oil. Allow to heat.
Chop al your veggies. Set aside.
Mix flour, water, nutritional yeast and salt, mix. Add veggies.
Once pan is hot turn the heat to mid/low and just the way you make a pancake add this batter, creating a thin layer and covering the whole pan.
Allow to sit 2-5 minutes, depending on your pan and how crispy you want it. Flip, and allow 2-3 minutes more to fully cook.
Once done stuff with sauerkraut, avocado, fresh herbs and chillies to taste.
Enjoy!