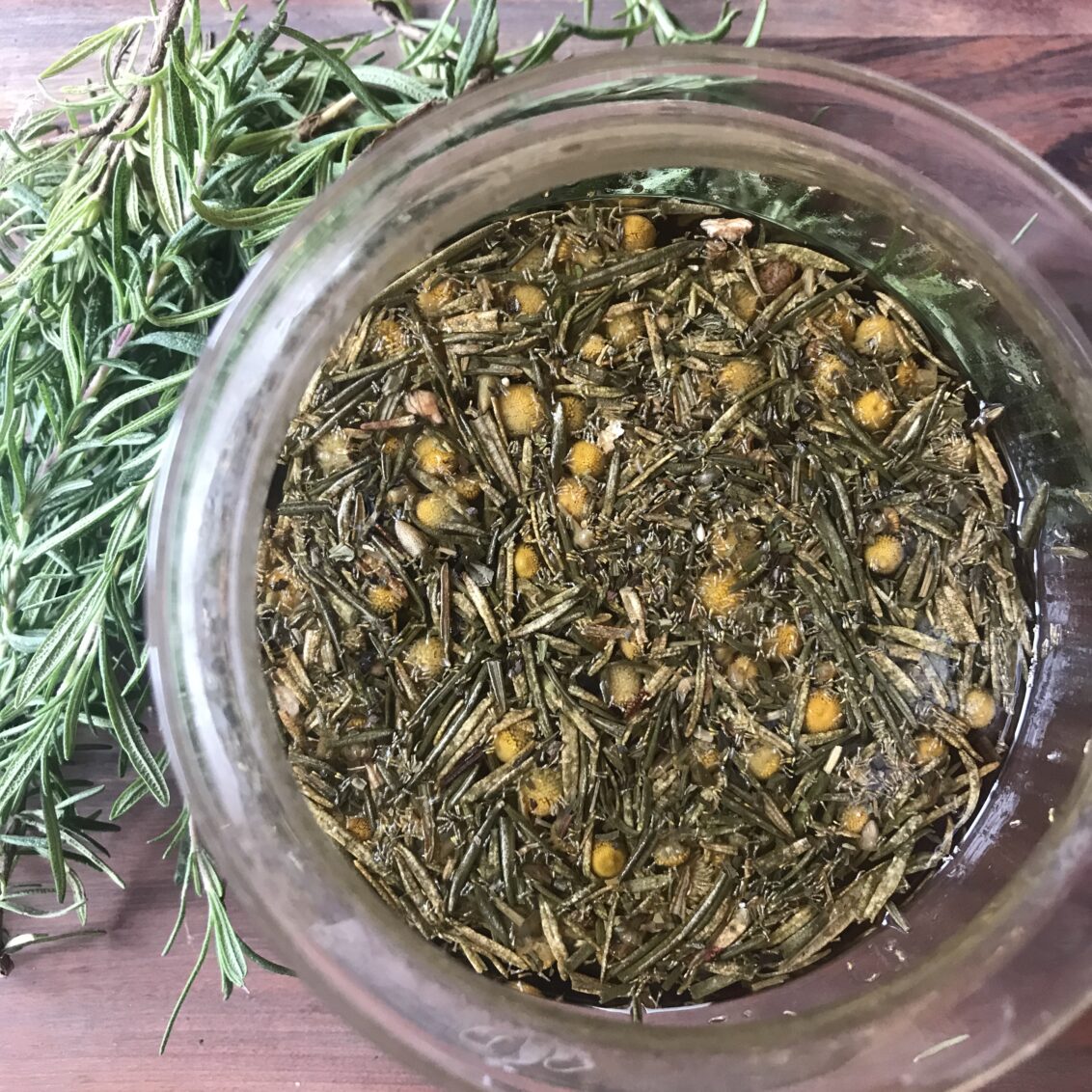 Rosemary (Rosamarinus officinalis), a native plant to the Mediterranean we now find growing abundantly almost everywhere. This aromatic herb is most commonly used in the kitchen and I bet most of you reading this post use it often. Especially now that we find her in most Holiday "spice blends" along with Thyme & Sage. But let's go a little bit further and talk about the benefits of using Rosemary beyond our kitchen.
Often called the "Herb of Remembrance", Rosemary has gained popularity in boosting cognition, this is, supporting our focus and memory. It is often recommended to smell a sprig while studying or engaging in any activity that requires our focus. A Rosemary Smudge not only helps with this, but also clears out the air of bacteria and is more environmentally friendly as opposed to White Sage which is endangered.
It is also a favorite ally for hair and skin health, as it helps protects against UV when taken internally. Externally, it does wonders for an itchy and dry scalp, and promotes hair growth.
And in the season of indulgence, Rosemary comes in handy to aid with digestion; bloating, gas and nausea. If you're a meat eater you can rub some rosemary to add flavor and medicine. But a tea is our favorite way to reap its digestive benefits (digestive recipe tea in our blog post :))
We use Rosemary apothecary and kitchen:
? Brain Boost Tincture
? Rosemary Smudges
? Rosemary Olive Oil
? Elderberry & Sage Lung Oxymel
? Rosemary Honey
? Rosemary & Pine Needle Latte
Rosemary Digestive Tea
This tea is a great ally for when we're feeling bloated, nauseous and/or gassy. When making medicinal teas we should cover our herbs while steeping to preserve the properties we are extracting.
I love using french presses to make larger amounts of tea that I will drink for a few days, but a mason jar also works. Tea ball infusers also come in handy for smaller amounts of herbs, but it is always better to allow our herbs to have space.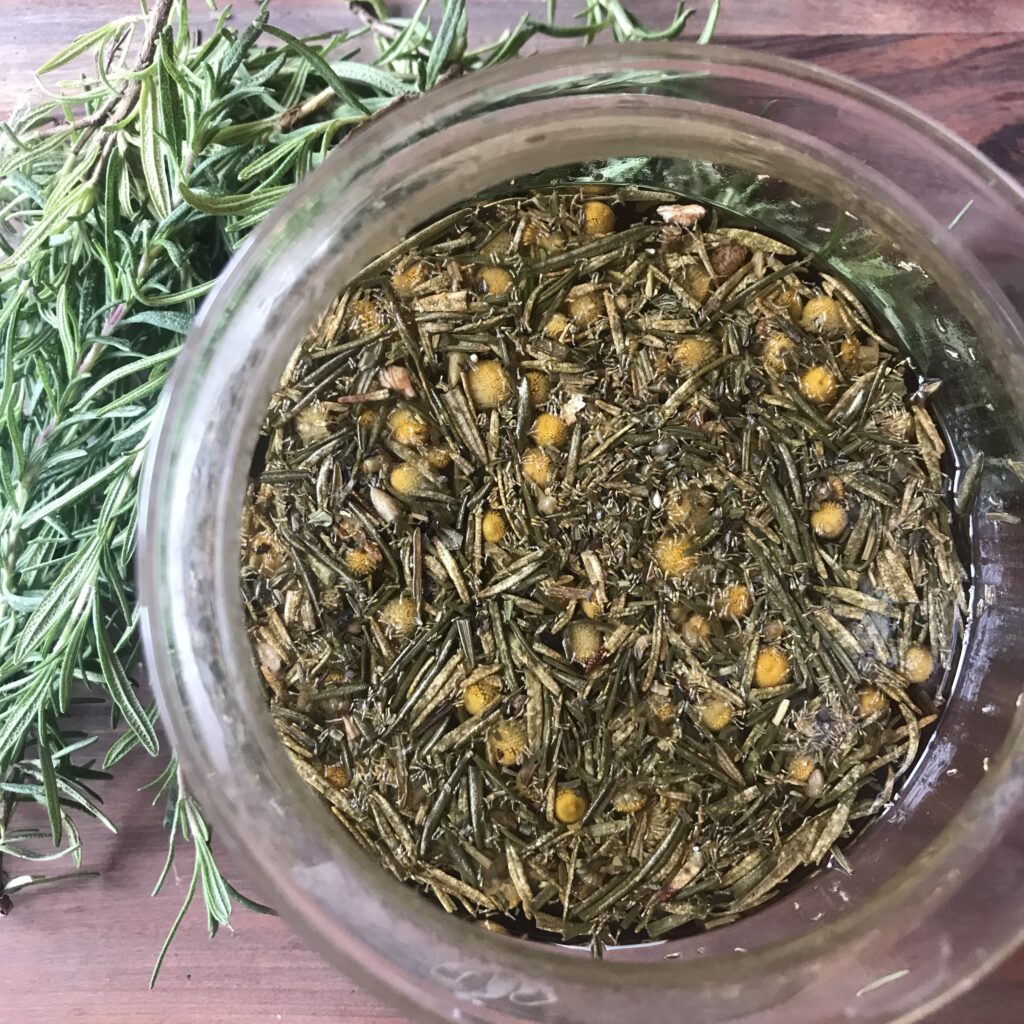 2 tablespoons of dried rosemary
1 teaspoon of dried orange peel
1 teaspoon of dried chamomile
1 tsp of burdock root
1/4 tsp of mint
1.5 cups of water
Honey to taste, optional.
Directions:
Bring water to a light boil.
In a vessel with a lid (mason jar or French press) add herbs and then water and cover and allow to sit at least 15 minutes.
Strain and enjoy.