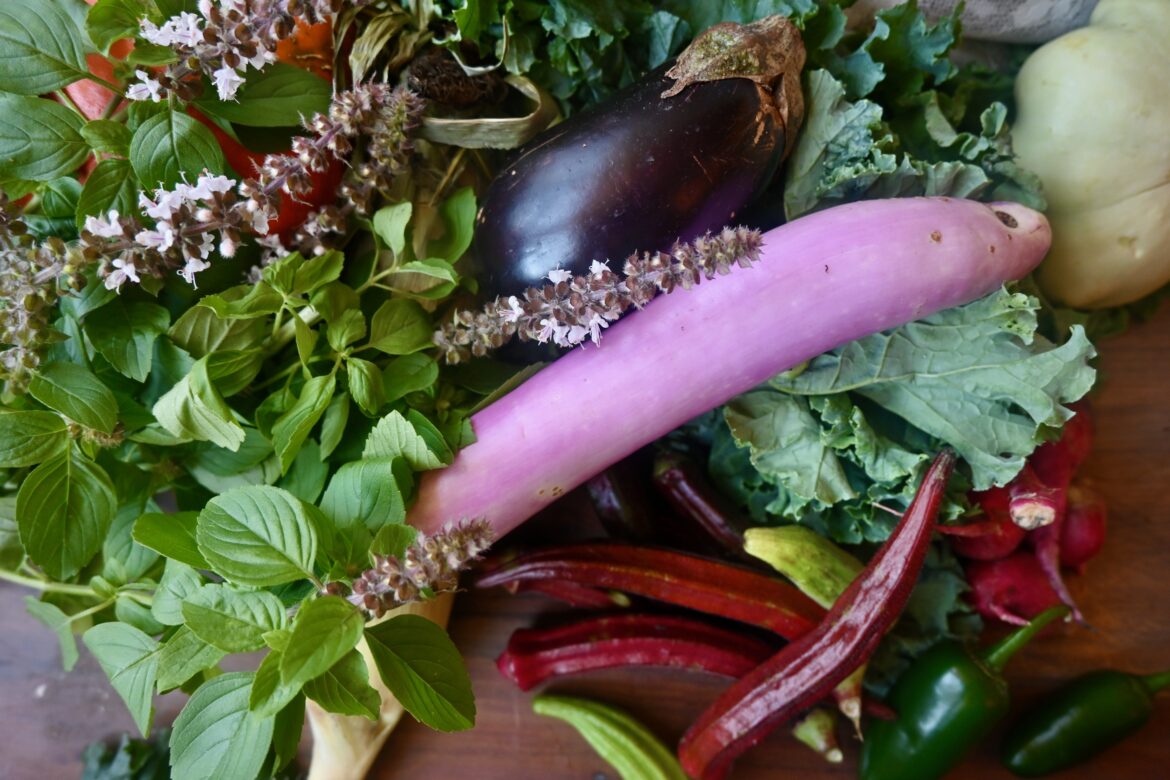 Lifestyle
Our Local Economy & Small Businesses
|
October 26, 2020
The value of creating a direct relationship with the people who grow our food is a very special one. They are thankful when you support them and it comes the same way back. It's loyalty. At the same time, you know where you're money is going, and you're supporting the local economy, which is now more important than ever.

A few years ago I started visiting Farmers Market and it opened up so many doors I never imagined. I started learning about what grows when in Louisiana (and other areas when I am out of the state), Mississippi, and Alabama. I started learning about native fruits and vegetables. And since then, this has been the source of inspiration to create many new dishes and products. The colors, flavors, and textures that come with each season never cease to fascinate me.

From that, I also started building a relationship with the farmers. I started to get more curious about their practices, where they grew their food, who they were, etc… Like any relationship, I went towards the farmers who went more in line with what I was looking for; with the ones who did not use pesticides and were always happy and transparent in answering these questions (you can tell right away when they're avoiding this question).

Many of these farms are family-owned and operated. I have had the pleasure to meet them, see them grow throughout the years, not only in their work but with new family members. I am grateful each day for these years of building these relationships because we were able to keep supporting them once COVID hit and decided to become a market.

Now, here is the deal (just like Biden loves to say…), buying local is pricier. As much as we would love to be able to compete with big companies like Whole Foods, or Rouses, we can´t. The farmers can't either. Many of the foods we find cheaper at these stores are subsidized and are mass-produced. A lot of the farming practices are not ethical -yes, even when they are organic- and many of these farmers make very little money. The same goes for most of the items we make: Yogurt, Almond Milk, Kimchi, etc… We are a tiny business with very little employees, and yes, a lot of taxes (and now loans) to pay. We care about quality, about building relationships with our regional vendors and customers, about the environment, and about supporting the economy of our city, especially right now that tourism is low.

So maybe next time you decide to go get coffee, or a snack, or a juice, or anything (or at least what is available), check out all the small local businesses who are still open and doing a major effort to stay open while offering a service to our community. If you're a little like me. you can always ask where they source their food and items from and you'll get a lot more clarity of where your money is going to.
Sure, we can't avoid Amazon or Whole Foods, but a little effort from all of us is better than only a few of us doing it perfectly.

P.S. Remember we have discounted produce every Saturday.