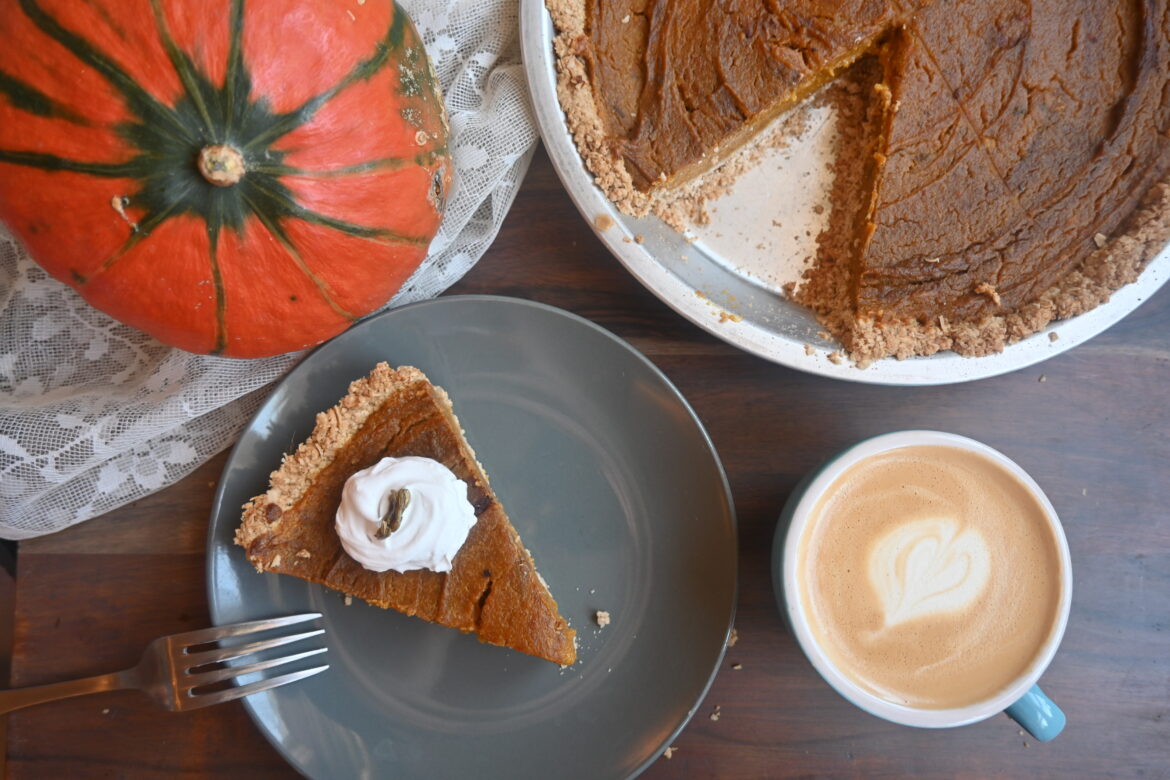 Recipes
Red Kabocha Squash & Ginger Pie with Candied Fennel
|
October 15, 2020
In New Orleans, it might not feel like it's fall yet, but the flavors of fall and local seasonal produce are all around us.
Pumpkin Pie is a classic around this year, but we LOVE using Red Kabocha Squash to make this pie. The crust is a simple oat crust that comes out divine. And a dollop of coconut whip with some candied fennel seeds. Yes, yes, yes 🙂
What you will need…
CRUST
3 cups of gluten free rolled oats
2 tablespoons of coconut sugar
4 tablespoons of Myokos butter
1 teaspoon of cinnamon
1-2 tablespoons of water
FILLING
1 Kabocha Squash, baked. Skin or no skin.
1 cup of canned coconut milk or cream
1 teaspoon of cinnamon
1/2 teaspoon of ginger powder
1/3 cup of coconut sugar
1/4 cup of arrowroot
2 teaspoons of vanilla extract.
COCONUT WHIP & FENNEL SEEDS
1 can of coconut cream, refrigerated overnight
3 tablespoons of fennel seeds
2 tablespoons of sugar
2 tablespoons of water
DIRECTIONS
Heat oven to 375.
In a food processor combine all crust ingredients until crumbly
Grease a 9 or 10 inch pan and spread the crust.
Bake for 20 minutes
While the crust is baking, combine all pie ingredients in the food processor until smooth (it will have some chunks if squash's skin is left).
Once the crust is baked, turn the oven down to 350F.
Pour the filling into the crust and bake 40-45 minutes
Once done, allow the pie to coll 3-4 hours or overnight
One the coconut whip has chilled in the fridge, open the can and separate the liquid from the fat. Whip the fat until you reach a nice whipped cream consistency.
For the fennel seeds: add sugar, water, and seeds and simmer until all the water is caramelized with the seeds. Watch carefully or it may burn.